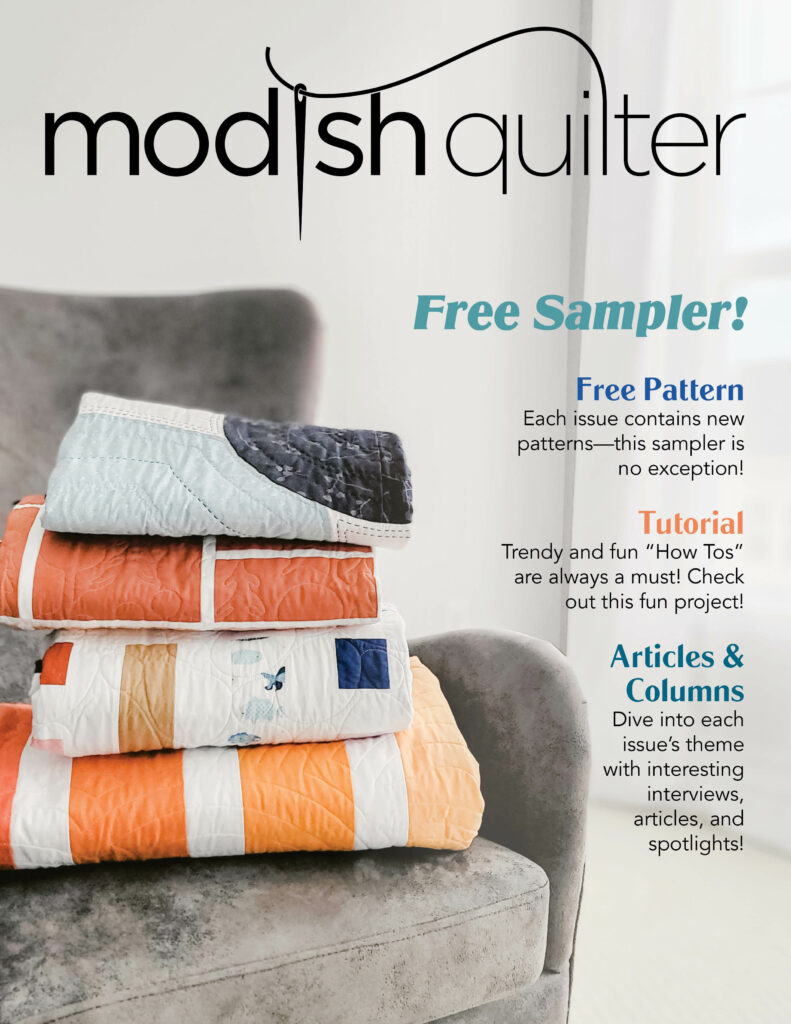 Earlier this year we decided to discontinue our Pilot issue because we no longer felt that it was an accurate representation of who we are here at Modish Quilter and what we are all about (you can read more about that Pilot Issue here). So, before we headed off to Quilt Con 2022, we decided to create a brand new sampler issue that felt more true to who we are! We put a lot of hard work into it and are proud to offer this sampler to you as as way of introducing ourselves! 
What's in the Sampler Issue?
We wanted this mini issue to really feel like a smaller version of our full sized issues. Don't be fooled though- it is jam packed with fun quilty goodness! 
This issue includes:
Editor's Notes to introduce ourselves and MQ Magazine
A brand new, gorgeous, MQ Original pattern called "Nouveau"
Article on different types of modern styles
Pouch Tutorial with alternative styles to match which kind of modern quilter you are
An indoor plant column (because we always have one)
And our signature "Cook Less, Sew More" recipe column
Last but not lease- beautiful pictures and inspiration
We hope you'll enjoy it and let us know what you think. 
Join our newsletter list and get your copy of the Sampler Issue!
Which Top 5 Modern QuiLTER ARE you?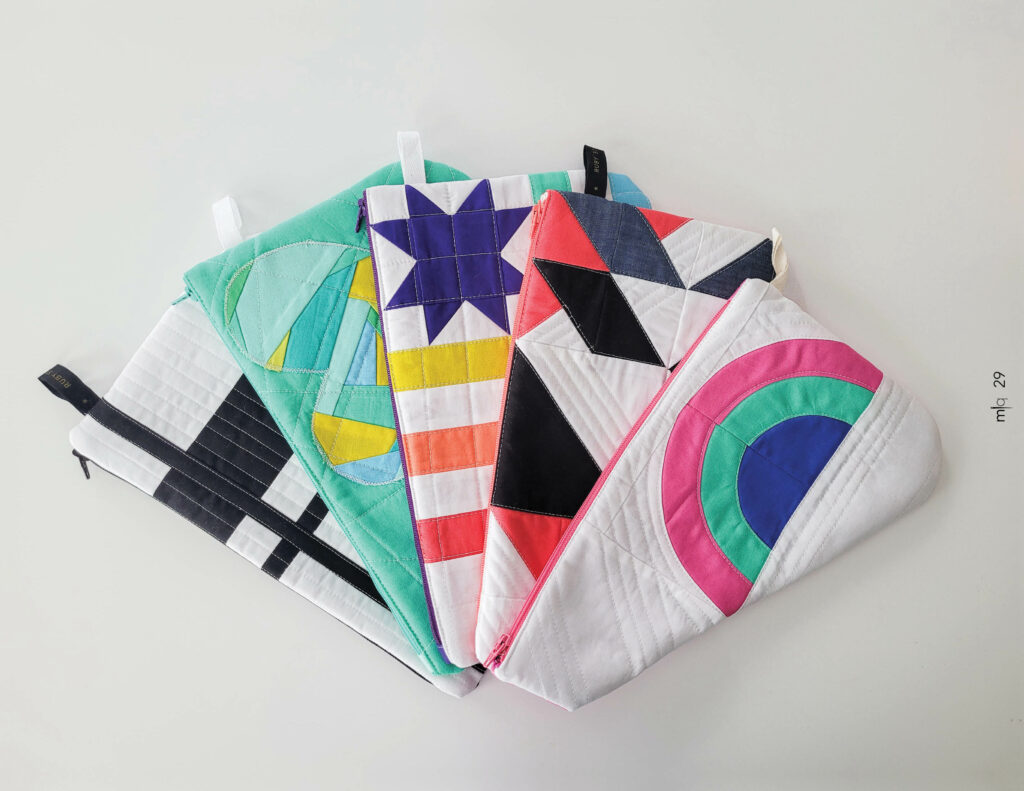 We've created the Modern Quilter quiz to help you decide which type of Modern Quilter you are. After the quiz you can download the FREE MQ Pouch pattern associated with your quilty type.